1
Getting started
You'll can access the Engage planner when you log into the Fitabase website. If you're not currently a Fitabase customer, you can reach out to us at hello@fitabase.com to set up a two-week trial.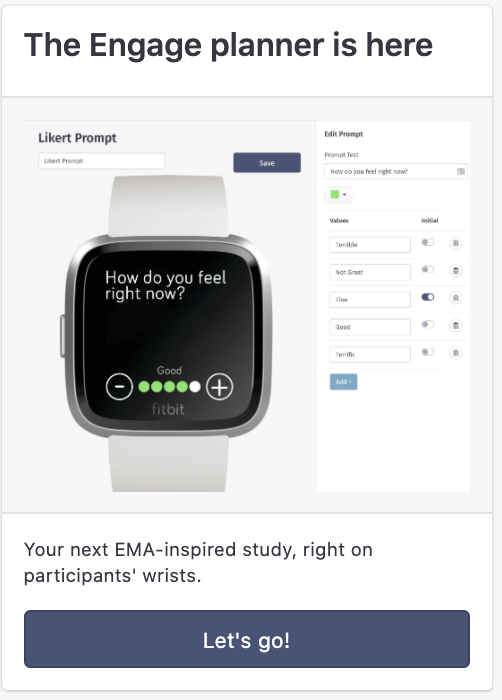 2
Choose a prompt type
Click "Create a prompt." You'll see all the template options available. 
We've developed five types of messages so far: likert scale, boolean, simple message, stepper and 10-point scale. In addition to editing question text, you can change answer options on the likert scale, set a default anchor, offer the option to dismiss a prompt, and set stepper increments as well as maximum and minimum values. You can also change background colors and select from regular or large text options on all message types. 
We do plan to expand our message type offerings. Feel free to contact us with any message types that would be useful for your study.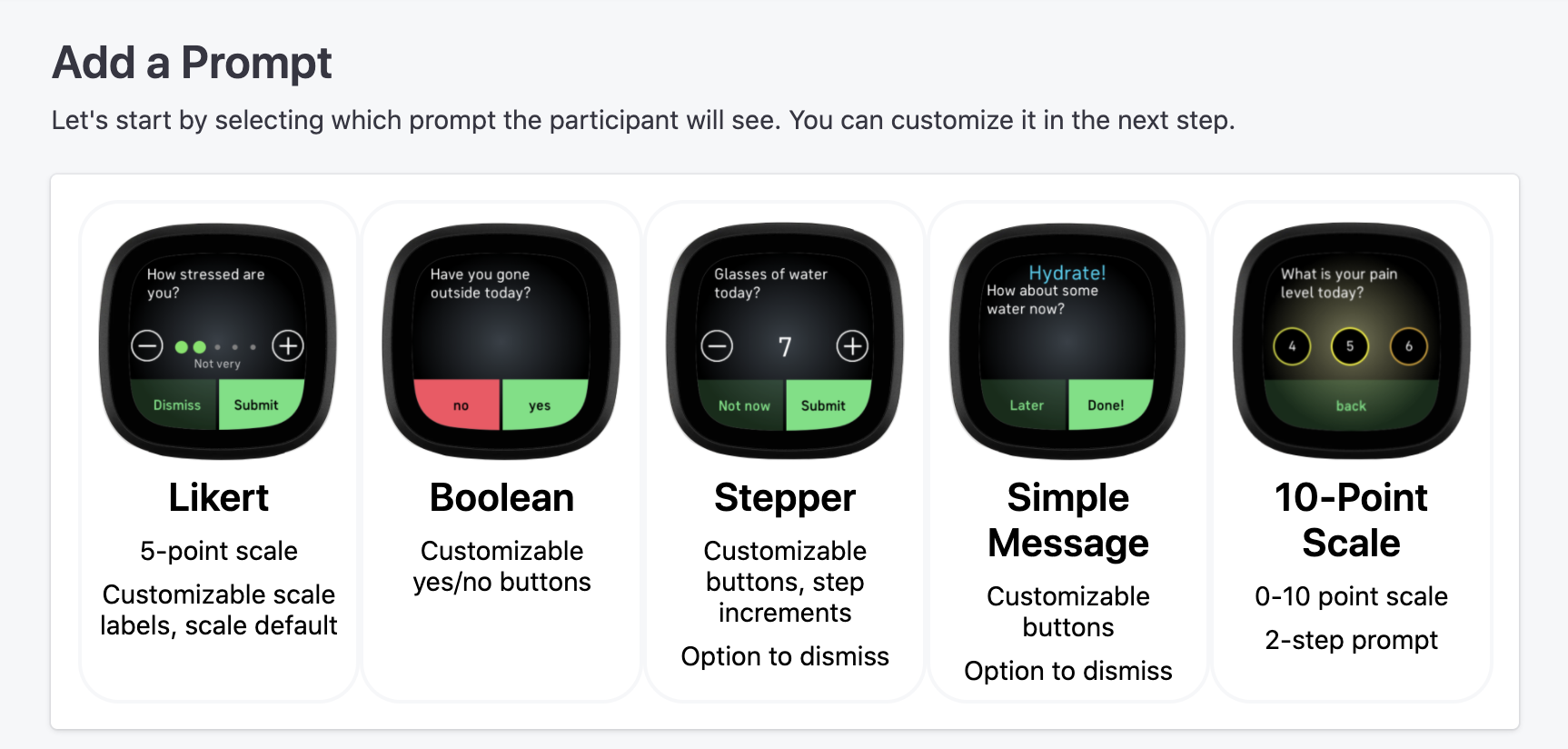 3
Editing a prompt
The editors for each prompt type are a little different, but all allow for customization of most elements. The likert scale editor, for example, allows you not only to write in prompt text and change font sizes and colors, but also allows you to write in values specific to your study and set an anchor.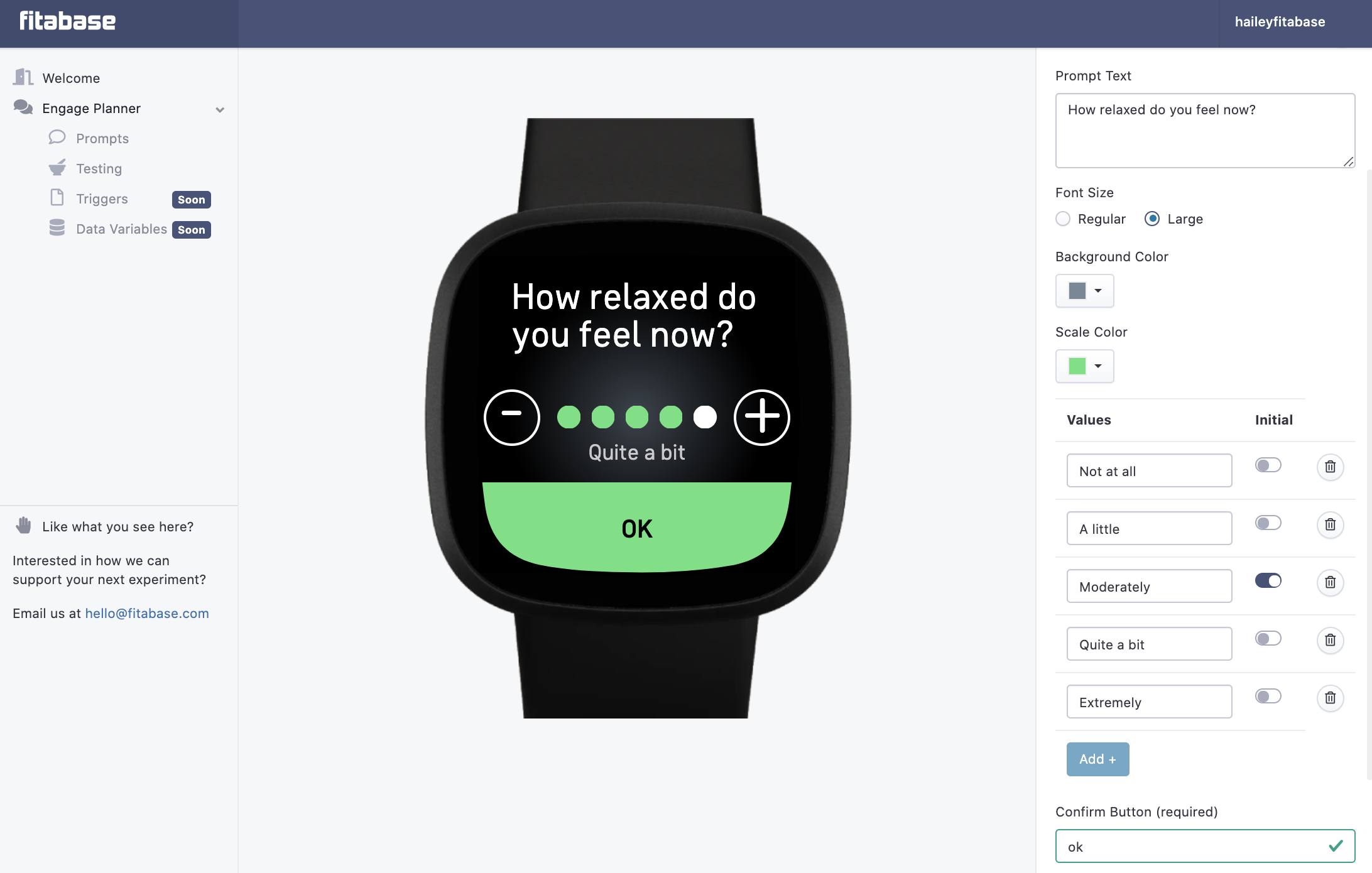 Tip: Text size and colors
We've tested text sizes and colors to make sure that what you see on this simulator match what you'll see on your Versa 3 or Sense. For example, if the text you write in fits on this simulator, it will fit on the watch! No need to wonder.
4
Organize with groups
You can use groups any way you prefer. We designed them to be flexible, so you can use them to organize prompts by project, date created, or series of prompts you hope to send out at one time (a feature we'll be rolling out soon!). You could also use them to show who on your team has created which prompts. Example: "Jane's Prompts."
You can reassign a prompt at any time from the individual prompt screen.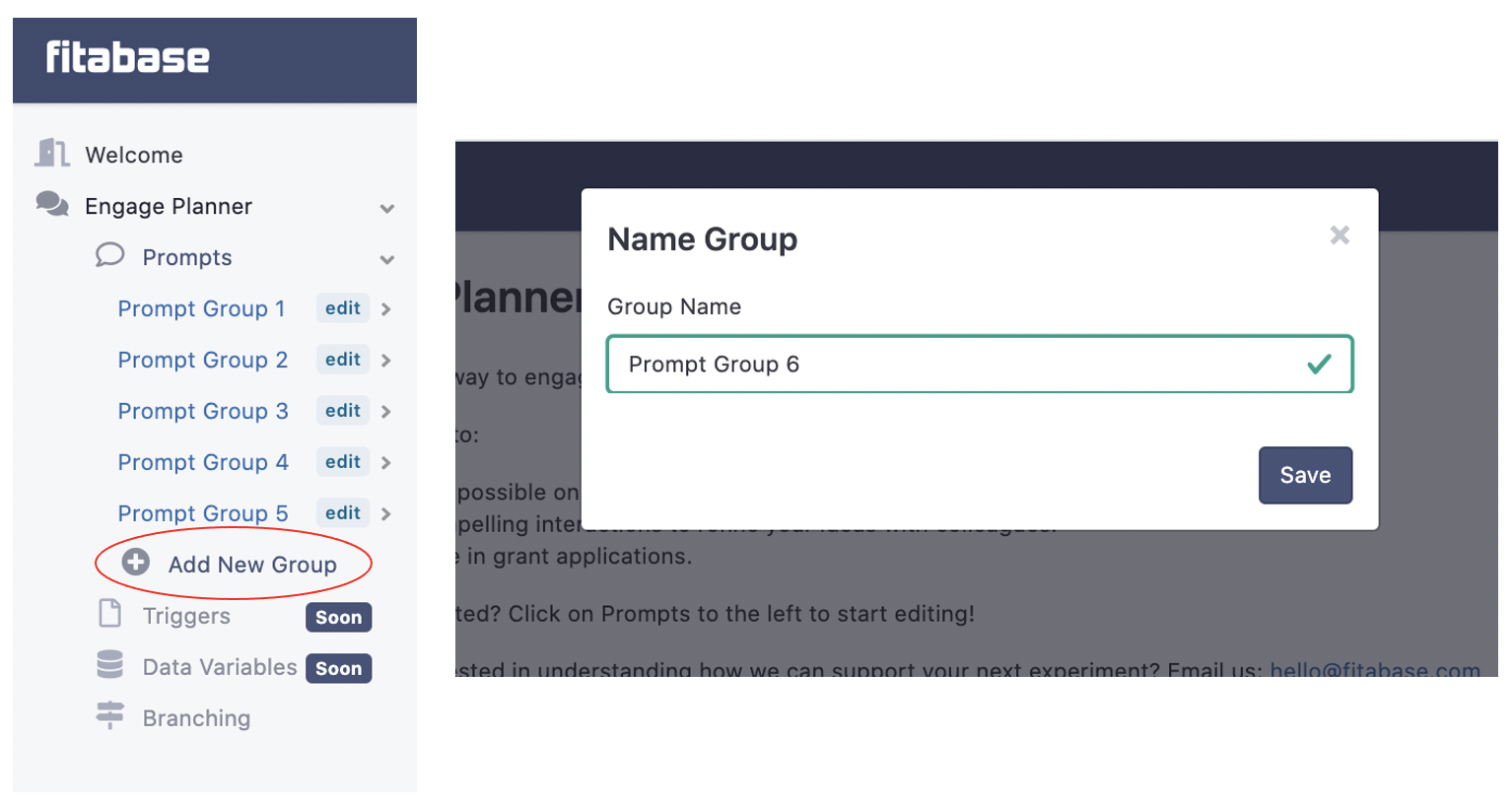 More details about the Fitabase Engage Planner
What devices does this work on?
Engage is designed to work with the Fitbit Versa 3 and the Fitbit Sense at this time. 
How can I use this in my next study?
Get in touch with us! We've designed the planner to allow you to see what's possible on small screens and are building toward a more self-guided platform. Until then, we're building incrementally with the input from research world colleagues. If you like what you see in the planner and are eager to send messages like these to participants, send an email to hello@fitabase.com to find out how our upcoming Engage releases can support your plan.