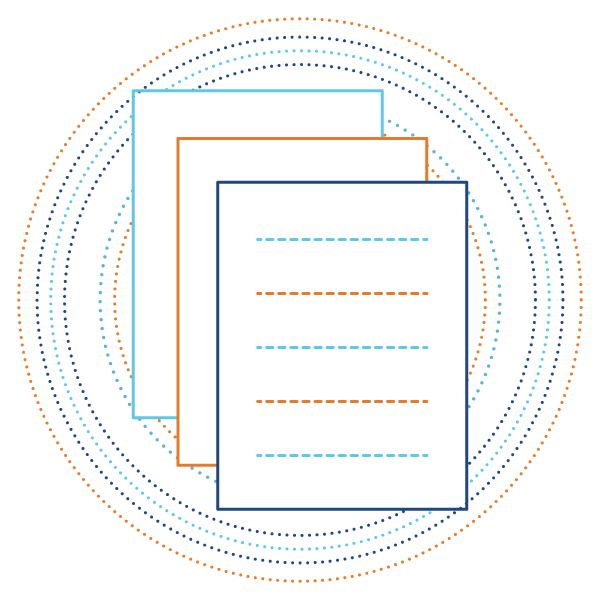 Today we're announcing the release of the Fitabase Research Library. Since 2012, we've been helping researchers of all types develop innovative studies with Fitbit's full range of consumer wearable devices. Ever since that first study we supported we've heard from numerous researchers who wanted to learn more about this growing field. One of the most common questions we get is along the lines of, "Do you know any other studies like the one I'm working on?" We're more than happy to answer those questions, and today we're releasing our full Research Library not just for our customers, but for anyone looking to use Fitbit devices as part of their research efforts.
Earlier this year our Director of Research & Development, Ernesto Ramirez, successfully defended his dissertation. As part of that work he spent a good deal of time better understanding how Fitbit devices are being used in research. When he started with us at Fitabase, one of his first projects was to turn his dissertation work into something more accessible to the growing community of researchers using consumer technology. One month and a lot of PDFs later here we are. The Research Library contains an up-to-date reference list for studies that have used a Fitbit device. From validations studies to innovative intervention and one-off case studies, this reference list covers nearly everything that's been published in peer-reviewed journals. The Research library will be updated with new references and links to studies every few weeks so make sure to check back to see when new work is added. Of course, we may have missed a few here and there so feel free to get in touch and let us know if we're missing a study. 
In addition to building the Research Library reference list, we took the time to read through the studies and extract data that we thought would be important to understand when you're exploring the over 160 studies we've identified. You can click on additional details for each reference in the Library to read the abstract and copy the BibTex entry. You can also see some additional data we've added to each reference including, the type of study, the device(s) used, the population age group, and the type(s) of Fitbit data used in the study. Of course, being a data-minded company, we couldn't just stop at making a nice table, we also ran the numbers and made a few charts for you to explore! 
Pace of Research
From 2012 to today, we've been able to locate 162 different published studies that mention using a Fitbit device (or a few of them) as part of their study design. More interestingly, the pace of research using these devices has been accelerating every year. In 2012, there were only three studies published. Fast forward to 2016, and there have been 98 studies published that use Fitbits.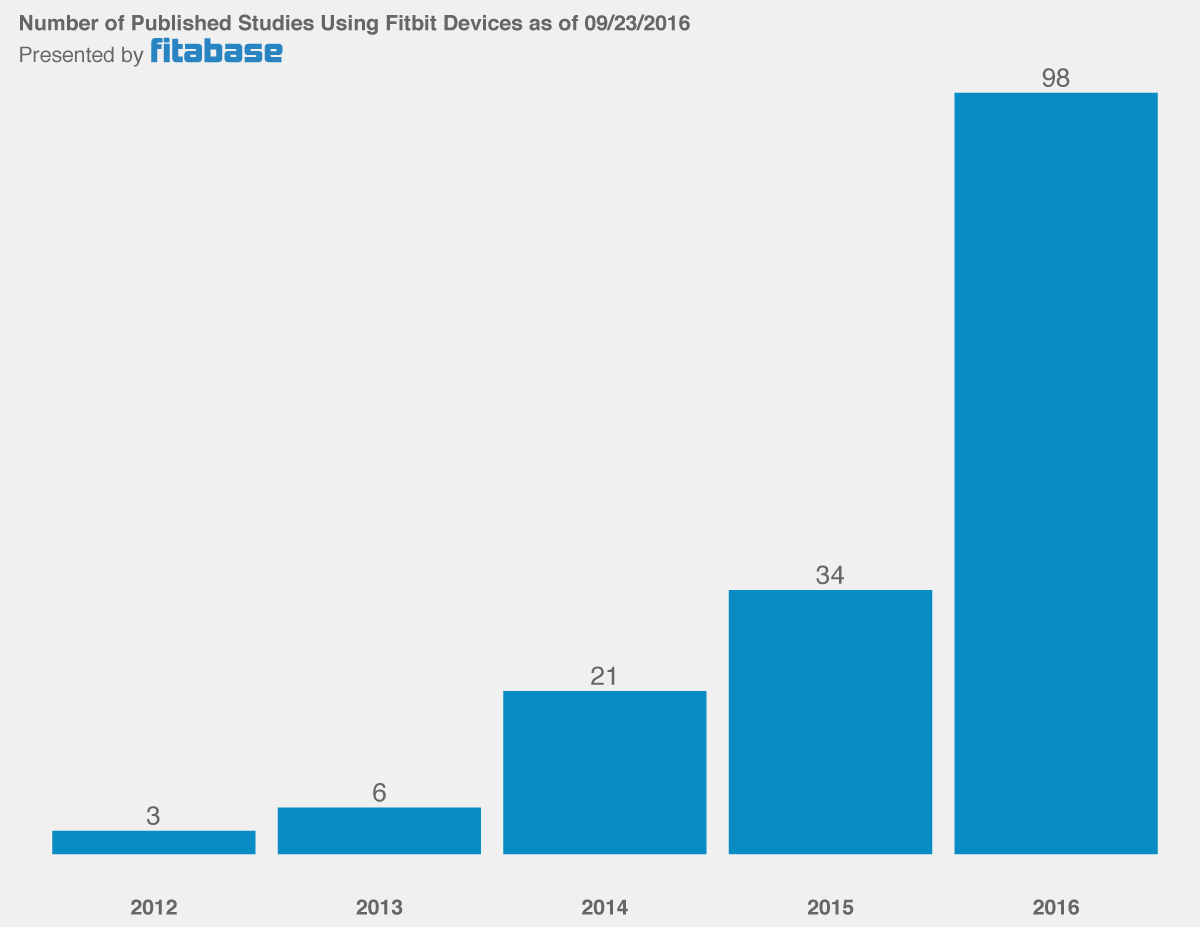 What Devices are Researchers Using?
We scanned each of the papers we've added to the Research Library for a few specific pieces of information. This included tagging each paper with the device(s) that were used. By far, the most popular models are the One (47 studies), Flex (45 studies), and Zip (37 studies). We're excited to see more studies being published that used the Charge HR, and the newer Blaze and Alta models in the future.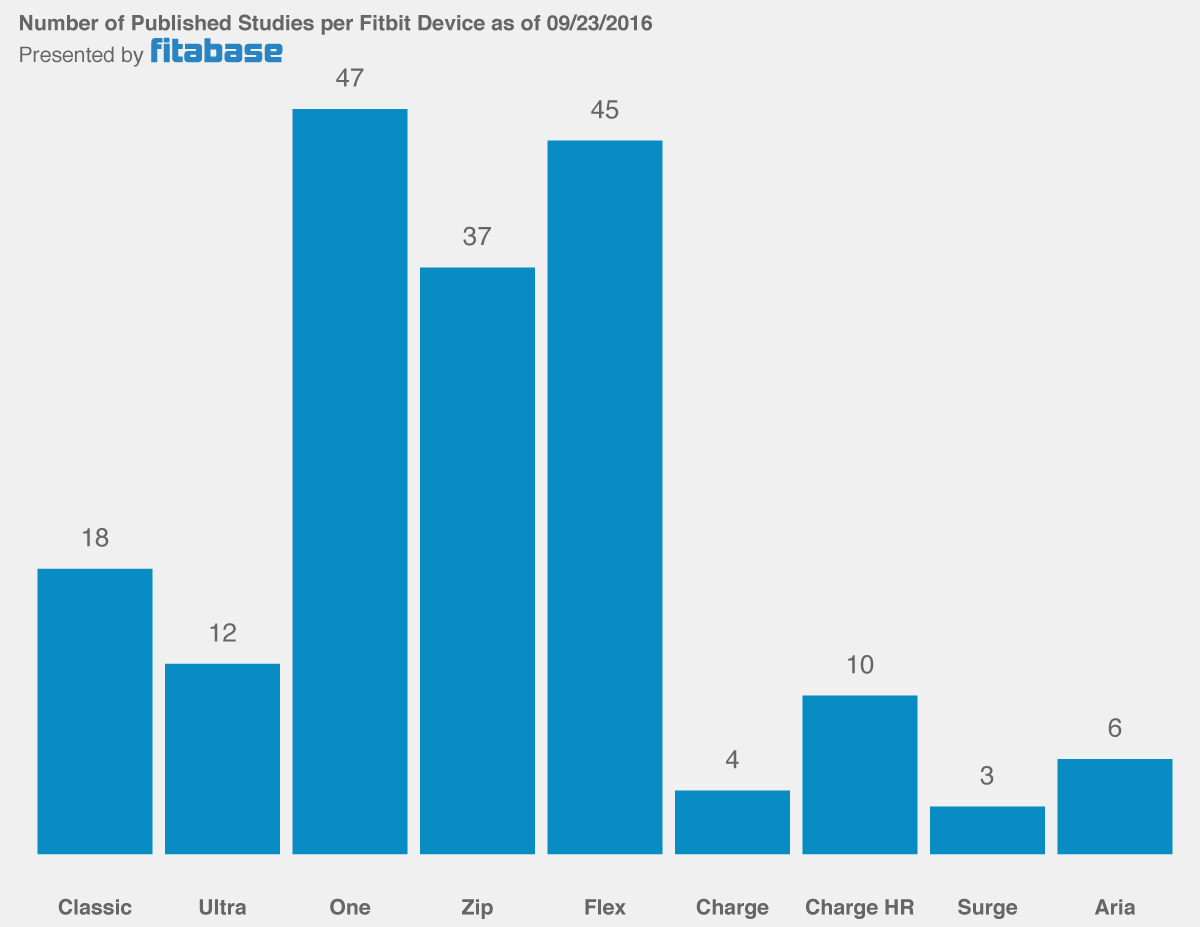 What Type of Studies are Conducted?
We also tagged each study with a description of the study type. Far and away, the most popular type of study to conduct is a validation of a Fitbit device and the specific data they gather (64 studies). But, that's not the only type of study. Researchers have been exploring different aspects of usability, writing case studies, doing in-depth reviews, and of course, executing amazing intervention trials. To-date, 35 different intervention studies have been published. From working with healthy adults to improving physical activity behaviors breast cancer survivors, there is almost no limit to what enterprising researchers are using Fitbits for.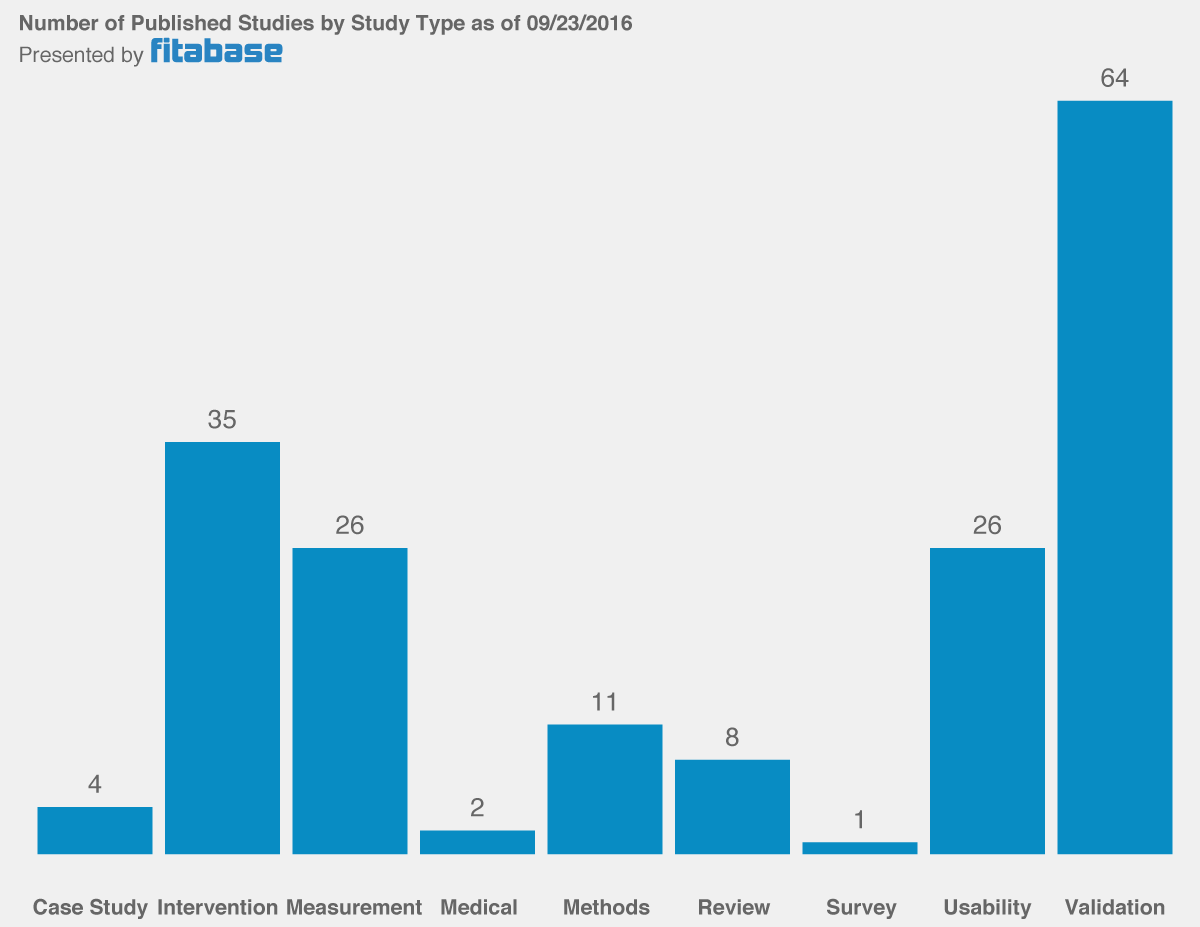 What Data are Researchers Collecting?
As the leading data-management platform for researchers using Fitbit devices, we were also interested in understanding what types of data most studies end up using as part of their analyses. It should come as no surprise that step count (daily and intraday) was the most explored behavioral outcome gathered by Fitbit devices in the publications we found (112 studies). Less popular, but also useful, was exploring energy expenditure, activity intensity, and sleep.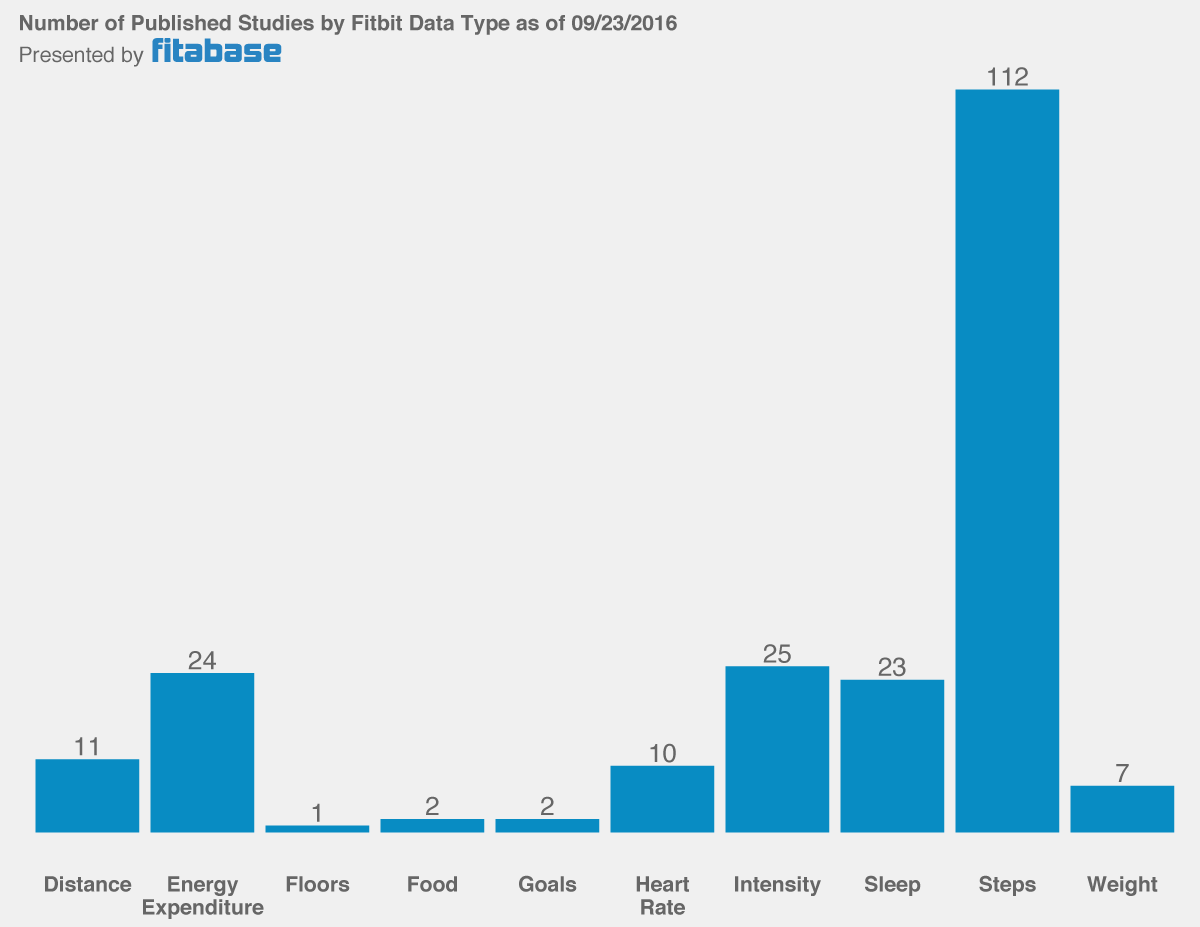 What Type of Participants are Recruited?
Fitbit devices are being used to measure physical activity in a variety of different participant populations. We tagged each study with one of four different general population categories based on age: children, adolescents, adults, and older adults. We also used a "patients" tag for studies that used the Fitbit for a specific patient group such as cancer survivors, or individuals with COPD.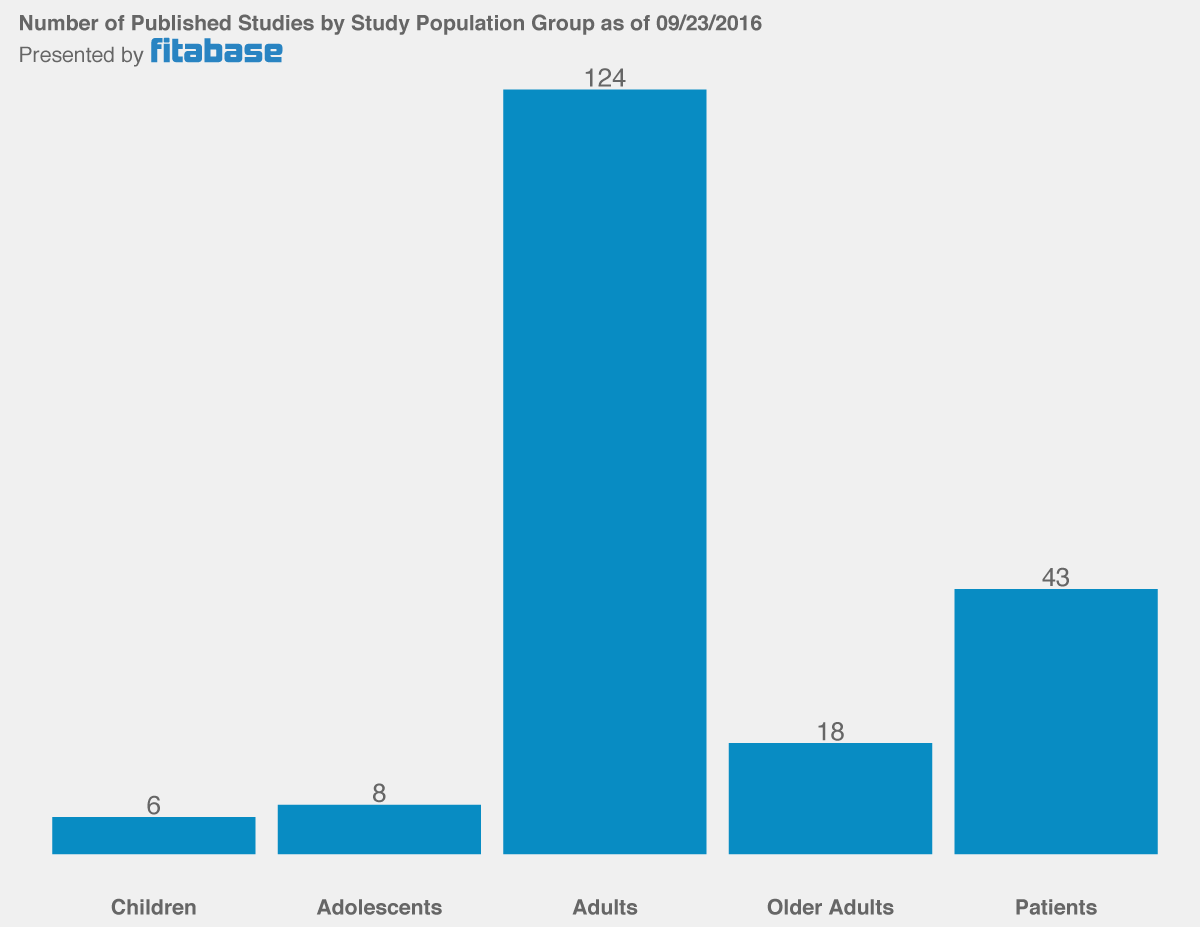 Again, the full Research Library is online and freely available to all. We anticipate updating the library with new references every few weeks. If you know of a published study that we've missed please let us know!