How It Works
Fitabase provides a rich features set designed to allow you to focus on what really matters: your research. We take care of the data so you don't have to.

Simple Device Connection
and Authentication
Whether you're deploying wearables and activity trackers in a "real-world" trial or using them in a structured laboratory experiment, it's easy to connect devices to your study. We offer customizable authentication pages and use the latest secure authorization protocols.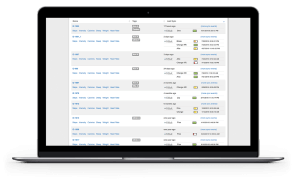 Easy Dashboard
Monitoring
Use your study dashboard to keep track of your participants at a glance. Need to keep track of different trial arms or participant groups? Use our quick tag system to easily assign information.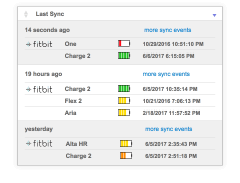 Realtime Sync and
Battery Information
We collect and display realtime* battery and sync information so you can make sure you're collecting all the data you need. We also can display status of message delivery for projects that have added SMS reminders to sync to their projects. 
*Please note that Fitbit is the only device that currently makes battery status available.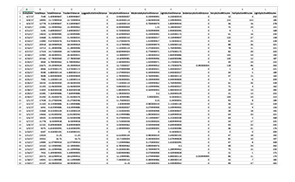 Customizable Data Views
Want to quickly check on participant progress? We have simple data views you can use to quickly see how things are going.

Easily Navigated
Participant Report Pages
Want to dive deeper into the data? Our participant report pages offer you a variety of ways to view different time periods and data types.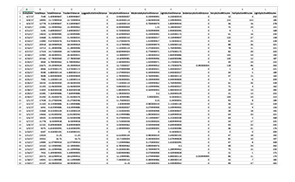 One-Click Data Export
Ready to do your own data analysis? Easily export participant data to csv files for simple import into your favorite stats software. Batch export is also available to export all participant data in one go. We also can export messaging data for projects that have added SMS reminders to sync to their projects. 
What Type of Research
Can You Do With Fitabase?
Fitabase has supported a variety of different research studies. No matter what type of study you're running, we can help.
Measurement Study
Fitabase is the perfect choice for studies looking to track participant behavior. From studies lasting one week to month (or years!), we can support consistent data collection.
Intervention Study
From simple intervention design to advanced personalized intervention, can help you stay up to date with what your participants are doing so you can deliver the right components at the right time.
Clinical Trial
Working with clinical populations? Testing new healthcare innovation ideas? We provide a trusted secure platform for confidential data collection.
See what our customers have to say
about how Fitabase has helped them
meet their research goals
Our Data Partners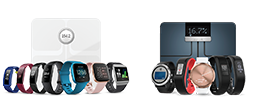 Fitabase is proud to partner with Fitbit and Garmin. We work hand in hand with their technology teams to provide reliable data access, collection and support throughout the entire run of your research. Our platform gives you the power to structure studies using Fitbit and Garmin devices to their full capabilities -- that's everything from physical activity to sleep data to food logs.
Together with our partners, we've supported more than 1,000 research projects and processed 4.5 billion minutes of data since our founding in 2012.