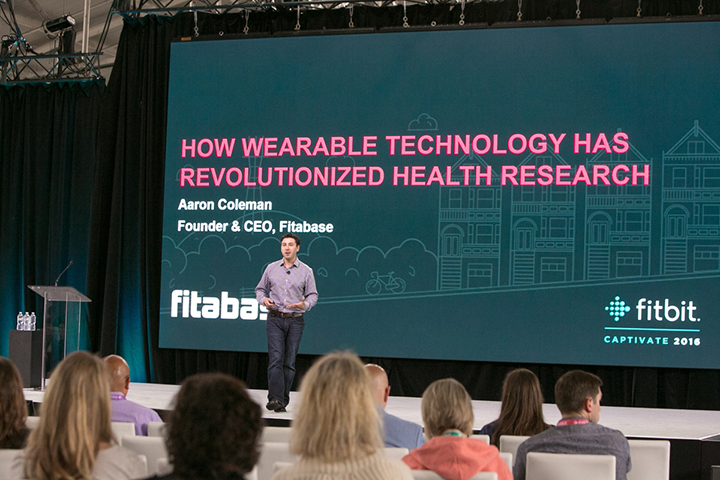 This past week we had the pleasure of taking part in the annual Fitbit Captivate Summit, where our founder and CEO, Aaron Coleman, was invited to share insights on using wearables sensors for health research. Aaron presented on the Fitabase platform and how it's being used to understand participant activity, sleep, and overall health in over 150 research studies.
To date, we've helped researchers access and analyze over 1.9 billion minutes of Fitbit data and counting. --Aaron Coleman, Founder & CEO, Fitabase
During the event Fitbit also announced the creation of Fitbit Group Health, which is an effort to combine initiatives across their various wellness offerings including their work with clinical researchers. We're proud to be a recognized partner and are thrilled to play a role in helping researchers and institutions use Fitbit devices spanning a broad range of use cases. We're just getting started and we can't wait to help create the next generation of health research studies.
For those of you who couldn't make the event, we're happy to share our slides here.
Are you interested in using Fitbit devices in your research projects or grant applications? We're here to help you integrate the power of participant data. Get in touch today!