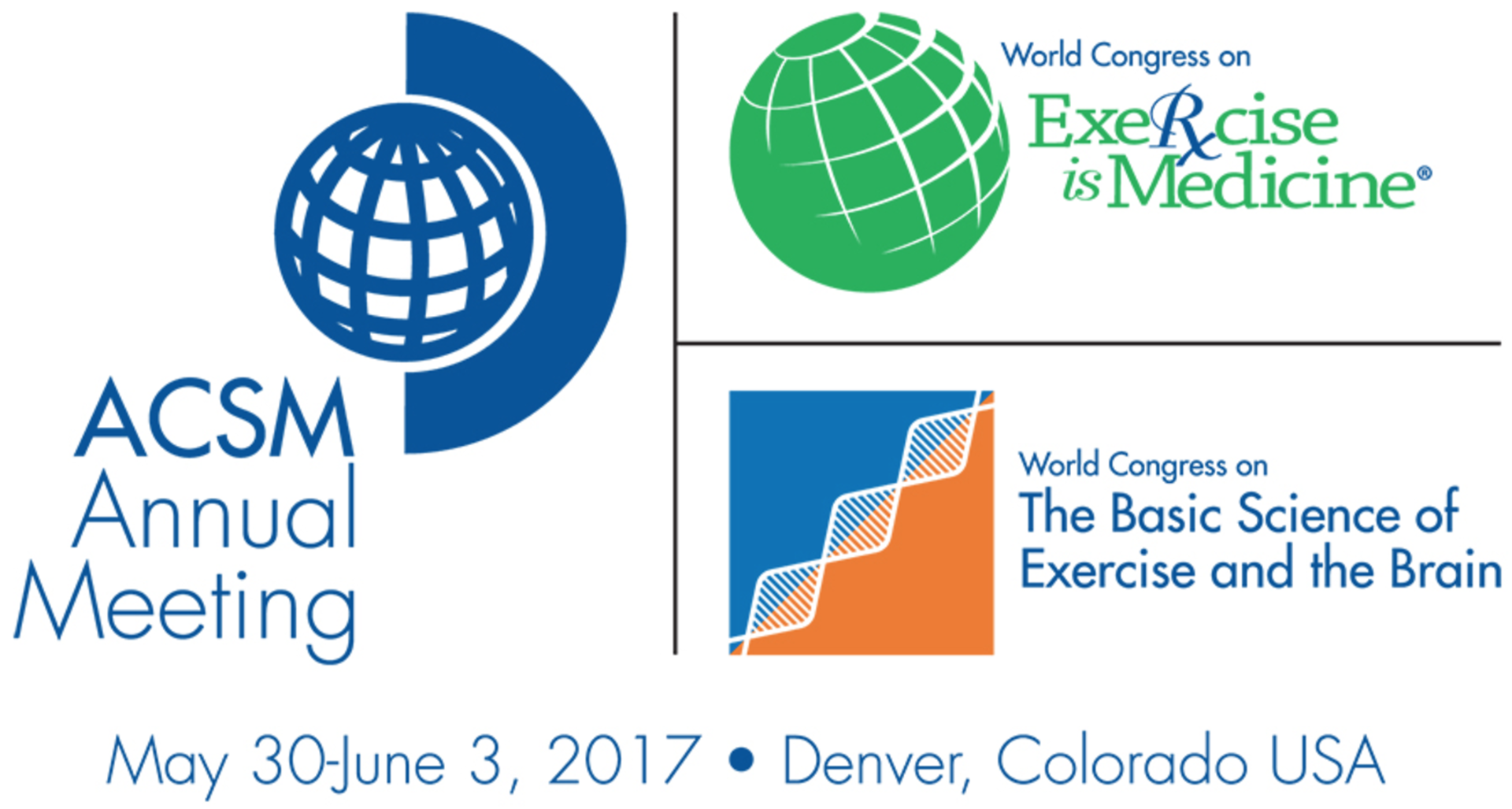 Fitabase will be attending and exhibiting at the 2017 American College of Sports Medicine (ACSM) Annual Meeting in Denver, CO. We're excited to hear from our current customers, meet new researchers, and learn from the latest work being done in research labs around the world. In advance of the meeting we've take some time to poke around in the program to see what looks relevant for researchers exploring wearable devices and data. Turns out there is quite a bit!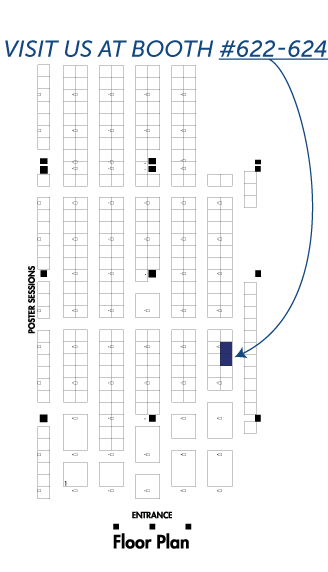 By no means is this a complete list, and there is sure to be plenty more posters, papers, and sessions at the conference, but this is a good place to start if you've been using consumer activity trackers, or want to learn more about how they're being applied in research. 
If you want to learn more about how Fitabase can help you conduct next-generation research using the latest consumer technology make sure to come say hello at booth 622-64! You can also schedule a time to meet with us. Just fill out our ACSM contact form and we'll get in touch!
Lectures / Symposia / Events
A-31 Tutorial Lecture
Hot Fitness Trends to Promote Health and Physical Activity in Minority Communities
Wednesday, May 31, 2017, 9:30 AM ‑ 10:20 AM Room: 603
ACSM has identified the "Top 10 Fitness Trends of 2016." The list includes well-known activities such as strength, personal, and body weight training; fitness programs for older adults; exercise and weight loss; functional fitness and the use of fitness professionals. More emergent activities like the use of wearable technology, high-interval intensity training (HIIT), and yoga also made the list. This tutorial will present how the more emergent trends are being used in current research projects to engage minority communities, who are often at a higher risk for poorer health and physical inactivity, in healthy, weight-related behaviors.
Highlighted Event
What's Next with Wearables? Industry Experts Discuss the Rapidly Evolving Technology Landscape and Its Implications for Physical Activity and Sport
Wednesday, May 31, 2017, 11:45 a.m.-12:45 p.m
Wearable technologies, including those for consumer, sports, and clinical purposes, continue to grow rapidly. This creates both great promise and potential opportunities but also myriad challenges. For example, it is not clear how to balance the differing paces of technology development, scientific methods, and healthcare practices. Further, there are challenges with finding the "right" tool for each person's personal needs, while acknowledging the need for standardized measures and protocols, which are foundational for robust science. The purpose of this session is to discuss the challenges and opportunities posed by wearable sensors for clinical care, research, and sports medicine. This includes a panel Q & A with "on-the-ground" industry experts actively creating these tools for these uses.
C-01 Highlighted Symposium
Wake up! Optimizing Physical Activity, Sedentary Behavior, and Sleep for Better Health
Thursday, June 1, 2017, 8:00 AM ‑ 10:00 AM
Room: Bellco Theatre 1
Human behavior involves a wide range of states including sleep, sedentary time, and moderate to vigorous intensity physical activity--all of which occur during the 24-hour cycle. Evidence is limited however on the optimal balance people should achieve across each of these behaviors to achieve optimal health. New monitoring tools that routinely measure human behavior over 24 hours for days at a time provide opportunities to better examine health effects and the inter-relationships between them; for example, the relation between sleep and physical activity. This symposium will provide attendees with the most recent evidence on sleep, sedentary behavior and physical activity and health in the context of the 24-hour cycle to include: Overview of sleep and health research, Measurement of the 24-hour cycle, Sedentary and physically active time, Strategies to improve sleep, sedentary time, and physical activity behaviors, and Future research directions.
D-15 Clinical Case Slide ‑ Foot and Ankle II
Thursday, June 1, 2017, 1:00 PM - 2:40 PM
Room: 402
1790 June 1 1:40 PM - 2:00 PM Chronic Plantar Fasciitis: From Disability To Running!
D-47 Free Communication/Slide ‑ Free-Living Validation Studies
Thursday, June 1, 2017, 3:15 PM ‑ 5:00 PM
Room: 103
1936 3:45 PM ‑ 4:00 PM The Validity of Fitbit Charge in Free Living Conditions
G-23 Tutorial Lecture
Wearable Technology: Moving Exercise Science Out of the Lab into the Real World
Saturday, June 3, 2017, 10:10 AM ‑ 11:00 AM
Room: 401
The growth of the wearable technology sector has resulted in a number of instruments that are increasingly incorporated in research studies. Global positioning system (GPS) watches are common to use to monitor race pace and some devices incorporate accelerometer and gyroscope instruments to provide information on other biomechanical and physiological parameters such as stride rate, ground contact time, and vertical oscillation.A challenge of incorporating wearable technology devices in research studies is understanding what information sensor technology (e.g., accelerometers) is measuring, the limitations of the sensors, and how the sensor data output can be used in exercise science research
Posters
A-40 Free Communication/Poster ‑ Activity Interventions and Programming in Adults I
Wednesday, May 31, 2017, 7:30 AM ‑ 12:30 PM
Room: Hall F
193 Board #14 Use It And Lose It: Fitbit Use, Daily Steps, And Weight Change Among Overweight Adults
209 Board #30 Types of Social Support and Weight Change among Overweight Adults C
Free Communication/Poster ‑ Activity Interventions and Programming in Adults II
Wednesday, May 31, 2017, 1:00 PM ‑ 6:00 PM
Room: Hall F
888 Board #67 Nurses' Physical Activity Study: Caring For You So You Can Care For Others
B-65 Free Communication/Poster ‑ Body Composition
Wednesday, May 31, 2017, 1:00 PM ‑ 6:00 PM
Room: Hall F
967 Board #146 Accuracy of Commercial Body Composition Scales Versus Clinical Dual-Energy X-ray Absorptiometry and Bioelectrical Impedance Analysis
C-31 Free Communication/Poster ‑ Activity Trackers and Smartwatches
Thursday, June 1, 2017, 7:30 AM ‑ 12:30 PM
Room: Hall F
All of the posters in this session look great! Here's some highlights:
1341 Board #16 Accuracy Of Steps, Energy Expenditure, And Distance In Nine Activity Trackers
1343 Board #18 Expenditure and Step Count Analysis of the Fitbit Flex Activity Tracker
1344 Board #19 Accuracy of Fitbit Activity Trackers During Walking in a Controlled Setting
1346 Board #21 Examination of a Wearable Activity Tracker to Assess Children's Physical Activity
1347 Board #22 Validation of Caloric Expenditure Using the Apple Watch and the Fitbit Zip
1352 Board #27 Accuracy of Wrist-Worn Activity Monitors during Treadmill and Elliptical Ergometry
1353 Board #28 Fitbit And Actigraph: A Comparison Of Physical Activity And Sedentary Time In Overweight/obese
1354 Board #29 Sources of Error with Wearable Step Counters
1355 Board #30 Step Count Filters in Wearable Step Counters
1357 Board #32 Does Wearable Technology Provide Accurate Heart Rate Measures While Playing Pickleball Doubles?
1360 Board #35 Accuracy of Fitbit Charge 2 Worn at Different Wrist Locations During Exercise
1361 Board #36 Determining the Validity and Accuracy of Multiple Activity Tracking Devices in Controlled and Free-Walking Conditions
1363 Board #38 Validity of Wrist-worn Physical Activity Monitors to Measure Heart Rate
1365 Board #40 Wristband Physical Activity Monitors Over-Report "Steps" Accumulated During Activities of Daily Living
C-49 Free Communication/Poster ‑ Physical Activity Assessment in Youth
Thursday, June 1, 2017, 7:30 AM ‑ 12:30 PM
Room: Hall F
1660 Board #335 Accuracy of Smartwatches in Assessing College Students' Energy Expenditure in Exercise with Different Intensities
D-11 Thematic Poster ‑ Wearables: Applications in Research and Practice
Thursday, June 1, 2017, 1:00 PM ‑ 3:00 PM
Room: 304
1750 Board #1 A Consumer Activity Tracker is Sensitive to Changes In Steps during Simulated Free-Living
1751 Board #2 Move More, Sit Less? Analysis of an Employer Activity Tracker Workplace Wellness Program
1752 Board #3 Adding An Activity Tracker To An Ongoing Community-based Weight-loss Program: Preliminary Results Of An RCT
1753 Board #4 Does Wearable Movement Detection Device Promote Better Exercise Compliance?
1754 Board #5 Fit Physician ‑ An Interdisciplinary Approach To Promoting Physical Activity In Medical Students Utilizing Activity Trackers
1756 Board #7 Comparison Of Step Estimates Between A Consumer Activity Tracker And Research Accelerometer On The Dominant And Non-dominant Wrist
1757 Board #8 Physical Activity Trackers in Combination with Motivational Interviewing to Increase Activity
D-74 Free Communication/Poster ‑ Physical Activity Assessment in Adults
Thursday, June 1, 2017, 1:00 PM ‑ 6:00 PM
Room: Hall F
2285 Board #298 Zero Cadence as a Proxy Indicator of Sitting Behaviors in Objective Monitoring
E-33 Free Communication/Poster ‑ Monitoring
Friday, June 2, 2017, 7:30 AM ‑ 12:30 PM
Room: Hall F
2662 Board #182 Varying Exercise Intensities: The Accuracy of Three Self-Monitoring Heart Rate and Physical Activity Wearable Devices
2666 Board #186 An Examination of Body Mass Index Influence on Activity Tracker Accuracy
2670 Board #190 Accuracy of Wearable Devices for Determining Physiological Measures during Different Physical Activities
2671 Board #191 Validity Of The Diagnostix 2100 And Fitbit Charge HR In Assessing Heart Rate
2672 Board #192 Validity of the Fitbit® Distance Traveled Feature Among Multiple Speed Trials
2675 Board #195 Validation of Three Wearable Fitness Trackers for Measuring Physical Activity in College Students
We can't wait to see all this great research in Denver. Hope to see you there!