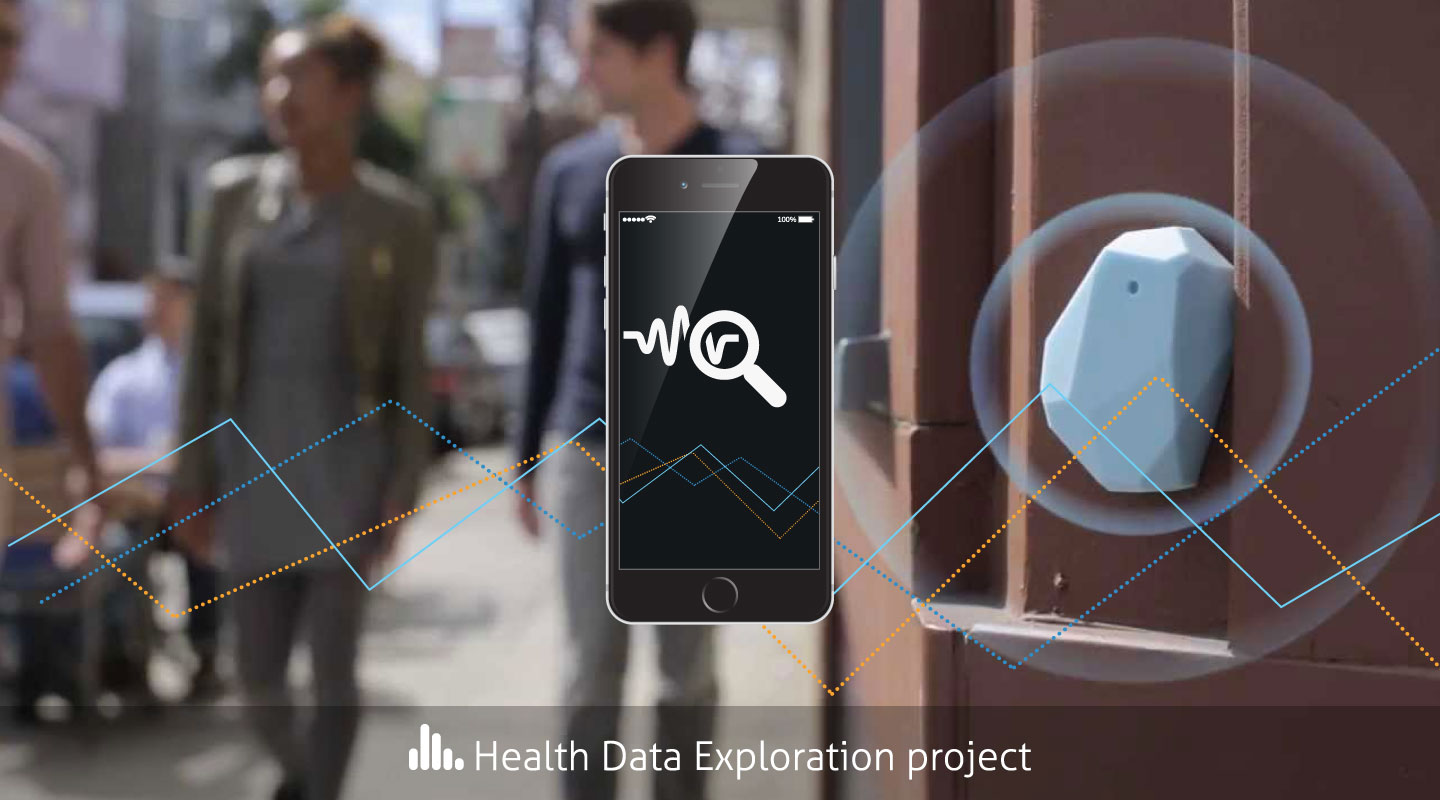 by Aaron Coleman, Founder & CEO of Small Steps Labs, maker of Fitabase
The Health Data Exploration Project has selected 5 recipient projects for their first wave of agile science grants. I'm excited to announce that we'll be working with Dr. Eric Hekler, PhD in the department of the School of Nutrition and Health Promotion to explore new research possibilities using contextual proximity sensors. The project expands on Dr. Hekler's ongoing work on Just In Time Adaptive Interventions (JITAI), an innovative and dynamic approach in system design to better tailor and understand the individual and the context of their behavior to provide more relevant in-moment experiences.
For this project we will contribute extensive experience in software development and signal processing from remote sensors, as well as years of experience working closely with the research community and a thorough understanding of the challenges of mHealth research. We believe that the use of proximity sensors in research offers a unique opportunity to capture an important layer of data that may otherwise be overlooked. With Fitabase today, we can see minute-by-minute metrics in activity, sleep, and heart rate from a wearable sensor like the Fitbit, but we lack the understanding of where a person is in the context of their routine. This project will prototype an application for mobile phones that captures data and provides the opportunity to create a behavior-changing intervention that prompts actions based on proximity sensors by Estimote. The concept should be generalizable to any beacons that implement the iBeacon standard, developed by Apple and now widely supported on other platforms.
Previous research has attempted to use GPS to understand context. But this method has proven to have its challenges: privacy, and resolution while indoors to name two. Since iOS 8 introduced native support for iBeacons and is the way Apple is tackling these same challenges, we thought it only natural to see how these advancements might translate to behavioral science research.
As rich as a GPS dataset may be, the question that needs to be answered is whether or not it's necessary for an adaptive intervention to know where your home is, when a signal that indicates that you're inside your house, close to your kitchen, etc, is entirely sufficient without including sensitive location information We might see the need for study participants to take home several beacons, placed strategically in their daily routine. For example, one might be by the charging location of their phone or night stand, another in their kitchen, car, or office. The fact that these beacons are so inexpensive and offer a battery life of up to 3 years makes the possibilities almost endless.
We are thankful to have our interest in this area boosted by the Health Data Exploration Project. The Agile Science award allows us to work with Hekler's lab at ASU and share the resulting technology with the broader research community. We intend to prototype a working mobile app, open source it, and present it to the community with some recommendations and guidance. In the spirit of this Agile Sciences award (and the Agile methodology), we are presenting this idea early in order to have an opportunity to see how it works, gauge what needs refining, and keep an ear open for suggestions and feedback from other interested groups.
If you're doing research in this area and you'd like to learn more or tell us how you'd use this technology, drop us a line at hello@smallstepslabs.com