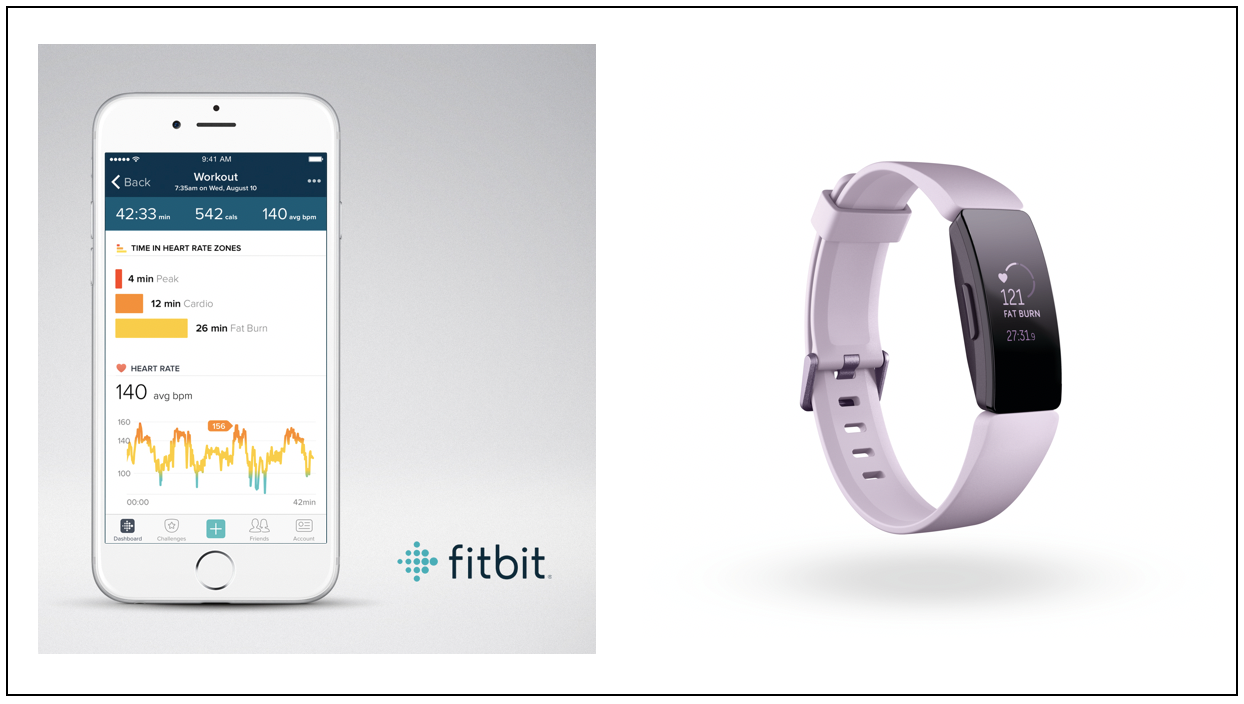 We've added a new feature to our Fitbit heart rate page: heart rate zones! 
Fitbit devices that are equipped with heart rate sensors use a common formula based on the wearer's age to determine three main heart rate zones: Peak, Cardio and Fat Burn. 
You'll find this new visualization when you click "Zones" in the Heart Rate tab of your dashboard. Here's a sneak peek at what you'll see: 
Heart rate measurements that fall outside of Peak, Cardio and Fat Burn zones are included in the Out of Range zone. This range is not included in our visualization, but can be found in the data insights section of the page as well as in exports. You'll find them under the Day>Heart Rate option under batch exports, as well. 
In those exports, each zone is broken down to include the day the zone was logged, minimum heart rate, maximum heart rate, calories burned and minutes spent in that particular zone. 
The Inspire HR, Charge 3, Charge 4, Versa, Versa Lite, Versa 2 and Ionic devices are all equipped with heart rate sensors. You can find other features of these devices and determine the best one for your participants with the help of our Device Comparison tool. 
We can't wait to see what you do with this data set! If you have any questions or want to discuss projects that might use this — or any other datasets we make available on Fitabase — please don't hesitate to get in touch by emailing us at hello@fitabase.com!