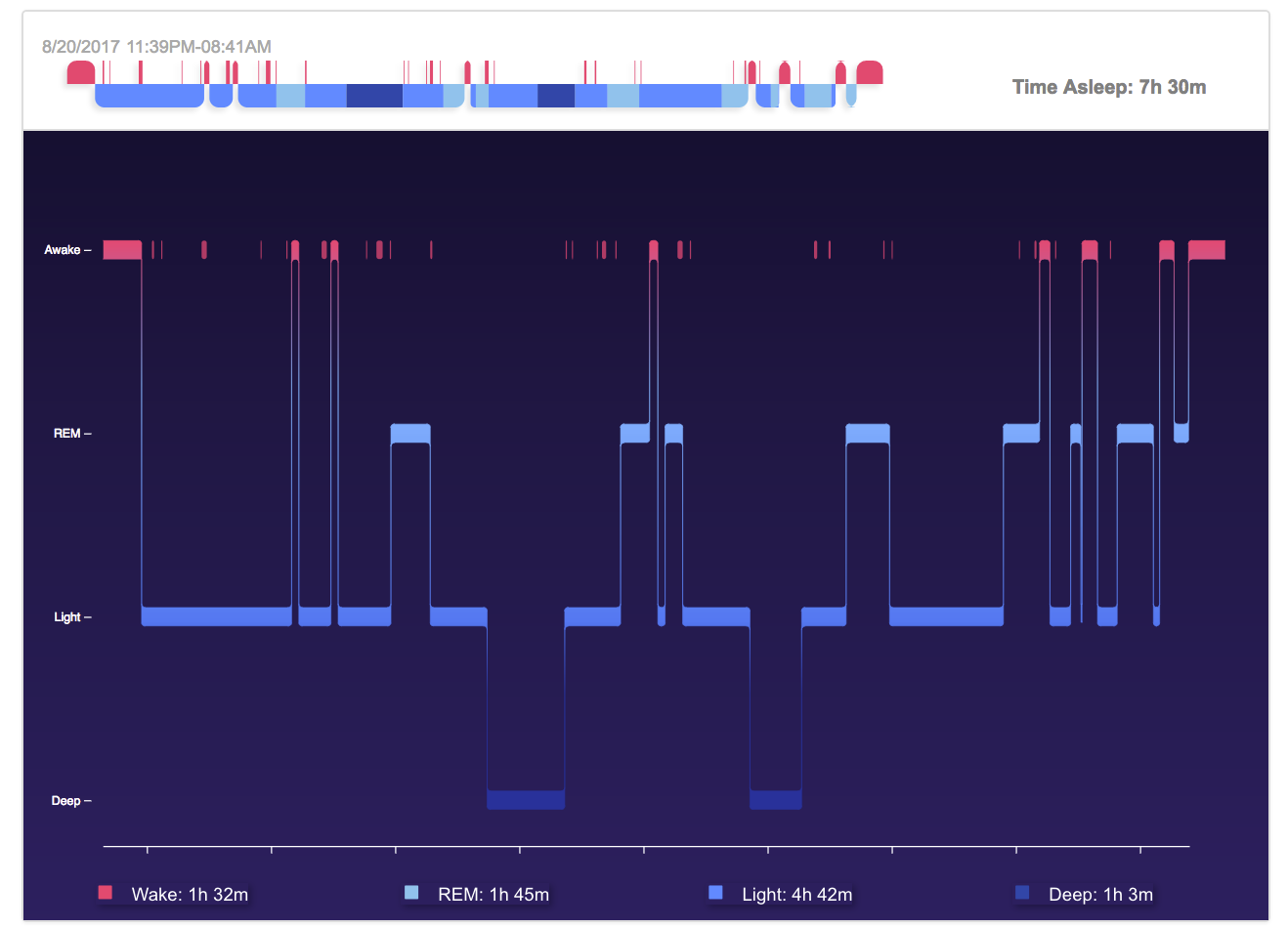 Fitabase is excited to announce full support for new Fitbit Sleep Stages data. Now, when you use the Alta HR, Charge 2, Blaze, or the new Fitbit Ionic smartwatch, you'll be able to access, view, and export sleep stage data from your participants. In this short blog post we'll go over how Fitbit tracks sleep stages and the new Fitabase sleep stage data exports.
How it works
Prior to the release of the sleep stage feature this summer, Fitbit primarily relied on movement of the device (accelerometer) to determine sleep onset, and period of awakenings and restlessness during sleep. With the newer heart rate tracking devices, Fitbit is using a combination of both movement, and the heart rate signal to classify the time spent in three stages of sleep: light, deep, and REM, and of course, time spent awake. You can learn more about these different sleep stages from this thorough Fitbit blog post.
Recently, Fitbit also presented their first validation study of the new sleep stages feature at the 2017 SLEEP conference. The research and data science team at Fitbit concluded:
These results suggest that a wrist worn device with movement and cardiac sensors can be used to determine sleep stages with a reasonable degree of accuracy in normal adult sleepers, but without the cost and artificial sleep environment of a sleep laboratory. The reported performance figures are similar or better than previously reported results from non-EEG based sleep staging using combinations of cardiac, respiratory and movement information.
You can access the full abstract from the work they presented at the conference here.
Viewing Sleep Stages
Our new sleep stages data visualizations and data export support are currently available on the sleep report page for participants using the Alta HR, Charge 2, or Blaze. You can easily navigate from the simple view to the interactive hypnogram by on the sleep record you'd like to view.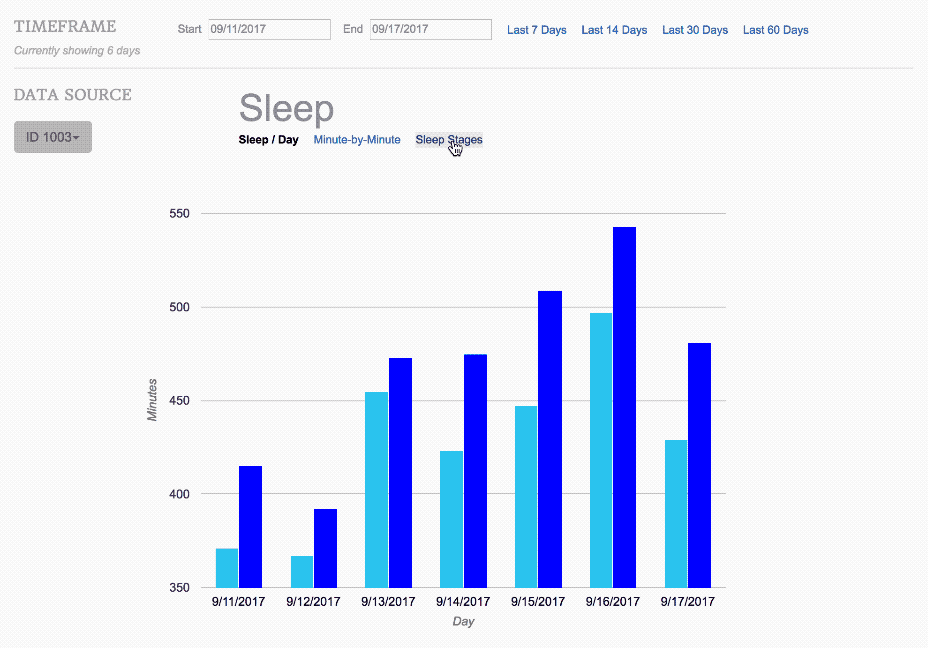 Exporting Sleep Stage Data
We currently support the daily data data set, the sleep log info data set, and the high resolution sleep log (30 second epochs) data sets for export from both the individual report pages and our batch export tool. If you're interested in learning more about these data sets, just let us know and we can share some example data with you.
We're continuing to work hard to bring our customer the best-in-class support for unique and useful data sets like sleep stage data, and we can't wait to see what the research community  does with this exciting new data set.