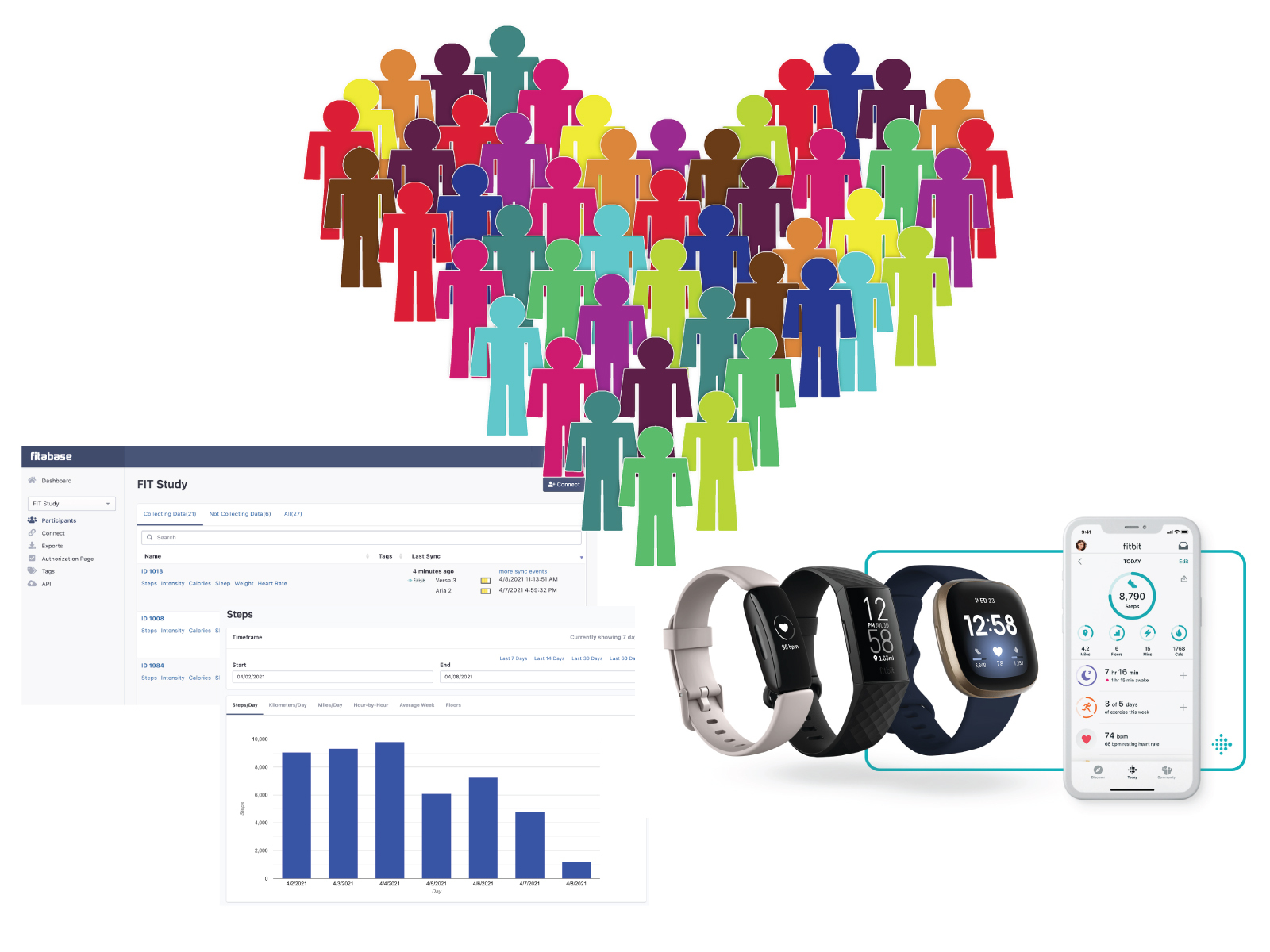 This past April, Fitbit and Fitabase announced the launch of the Fitbit Health Equity Research Initiative. The goal of this initiative is to support underrepresented early career researchers who are actively investigating health disparities in under-resourced communities. Fitbit will award more than a total of $300,000 in Fitbit devices and services, while we'll provide all projects with access to the Fitabase data management platform to help researchers maximize study participation and analysis. After a thorough selection process from an impressive group of applicants, six awardees were announced today. Learn more about the researchers and their innovative projects in The Keyword post from Google here.
When I started Fitabase almost 10 years ago it was with a vision of a future where researchers from diverse disciplines would adopt friendly consumer devices into their work to study some of the more challenging trends in health and wellness. What a difference these 10 years have made. To date, Fitabase has been used in over 1,000 research projects, and we're always excited to read the publications and keep up with our customers' findings. We take great pride in knowing we play a small role in these studies, providing them support and an industry-leading data management tool.
As a company, I firmly believe that health equity is one of the most important things we can have an impact on. Each one of the awardees tackle some of the most important aspects of health within their respective communities and bring us one small step closer to a more equitable future. We look forward to working with each one of them.