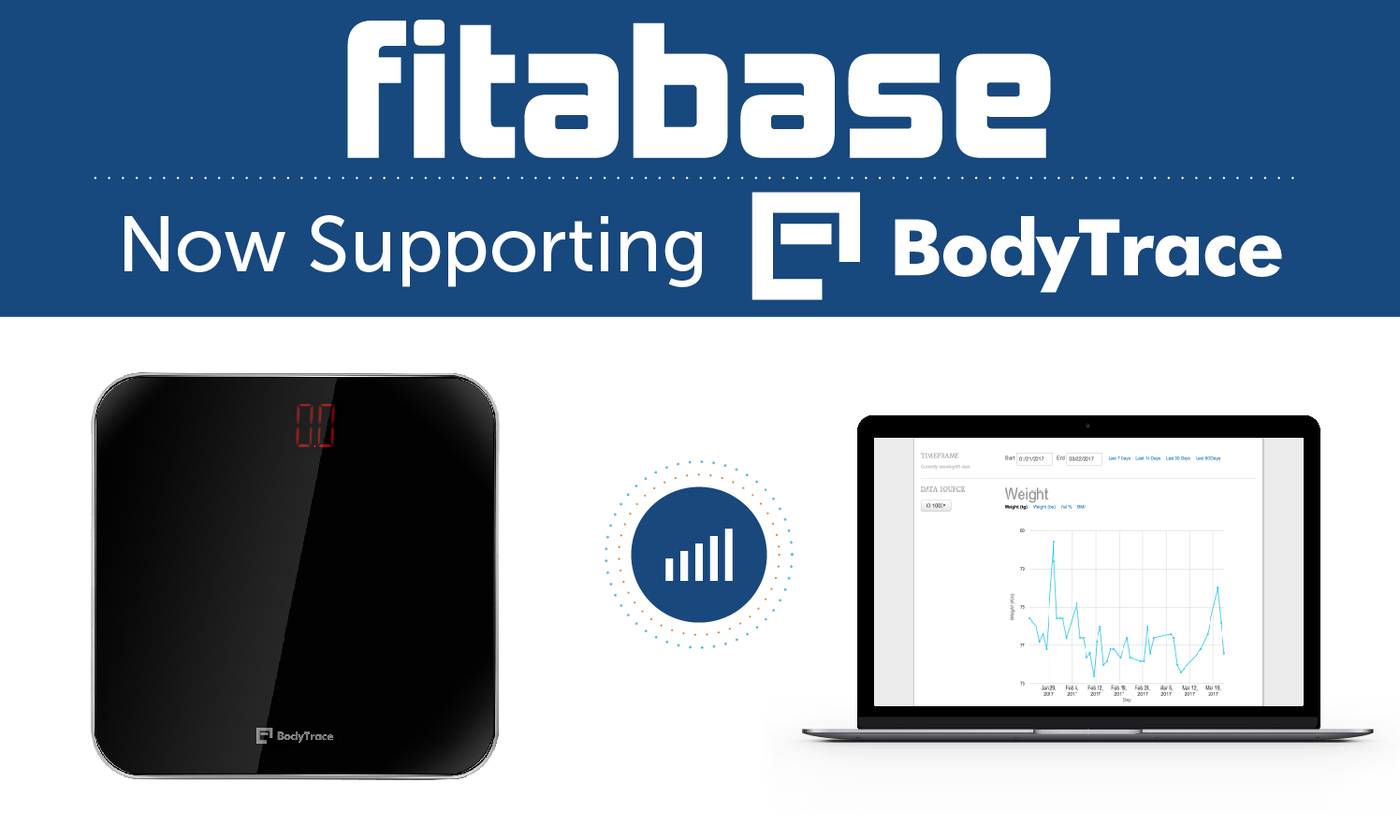 Today we're announcing support for BodyTrace weight scales. We're excited to offer this new integration to researchers seeking to easily measure and remotely track participants' weight.
Weight tracking is an important part of many health behavior research studies and remote patient monitoring programs. In fact, self-monitoring has been linked to positive outcomes for weight loss trials. New scales offer the ability to remotely track weight as they can be connected to home WiFi networks or via Bluetooth connectivity to a smartphone. However, not everyone has home internet access or owns a smartphone. This is where BodyTrace really shines.
BodyTrace scales are unique in that they offer the ability to seamlessly and easily track weight remotely. When participants step on the scales that data is automatically sent, via a secure cellular connection, to BodyTrace servers and is made accessible via a Fitabase project. There is no user profile to set up, no need to create email accounts either. Just link the scale to your Fitabase project using the scale's included ID and watch the data roll in.
As part of our integration we've incorporated some simple device compliance information, including battery life and signal strength. Of course, weight data is easily viewable and exportable from participant report pages as well. If you're running a blinded trial, there is also the option to remotely disable the display so participant's aren't shown their weight data.
"BodyTrace scales have been used in several previous and on-going research studies to promote weight loss. The projects have been mutually beneficial and we look forward to working with researchers to further advance the delivery of weight loss interventions," said Amit Ghia, Director at Bodytrace. "We are excited to partner with Fitabase to help change the way people monitor their health. The BodyTrace weight scale coupled with Fitabase's platform gives researchers a complete picture of their overall health."
If you're interested in using BodyTrace scales please get in touch!
BodyTrace scales have been validated and used in multiple research studies. Here's just a few of the many published studies: