Last Updated: 6/12/2023. Please note: this document is subject to change. Please refer back to this page for the most up-to-date recommendations.
Background
On June 12th, 2023 Google rolled out a new login workflow as part of Fitbit's migration into Google accounts. Fitabase's prior recommended workflow for setting up new participant accounts advised to create de-identified study accounts prior to participant onboarding. Now we are advising that these be done at the time of setup of the Fitbit app and on the participant's phone.
Tip: Be aware of spam safeguards
While it is still possible to create Google accounts via the Google website or a study smartphone prior to the participant downloading the Fitbit app, certain spam safeguards may prevent too many accounts created on any one device and require a phone number for confirmation / spam prevention.
1
Download the Fitbit app to the participant's phone and select "Sign in with Google".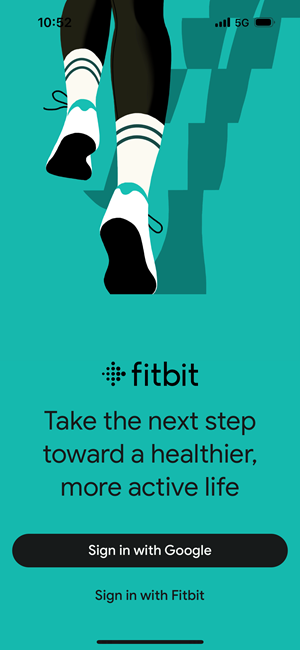 2
Click the down carrot to proceed to the new-account screen.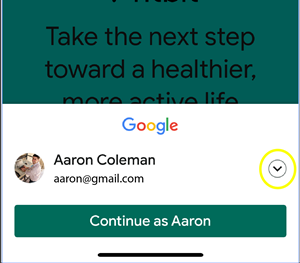 3
Select "Add another account"

4
A new popup window will appear. Click "Create account" -> "For myself"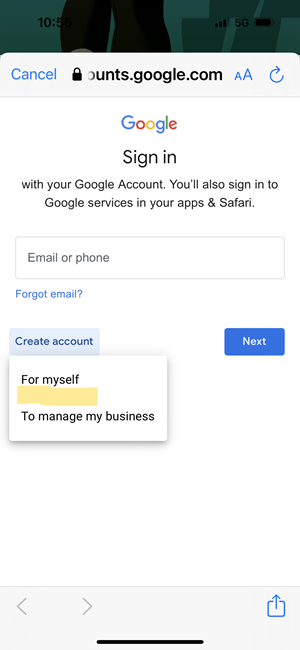 5
Enter any study identifier in place of the First Name and Last Name and a placeholder birthday as well in the following screens. Then select a Gmail email address for this new Google account.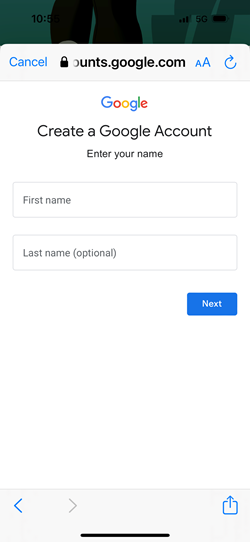 .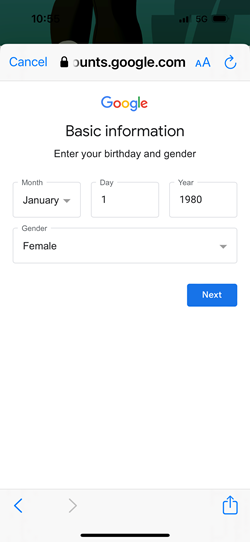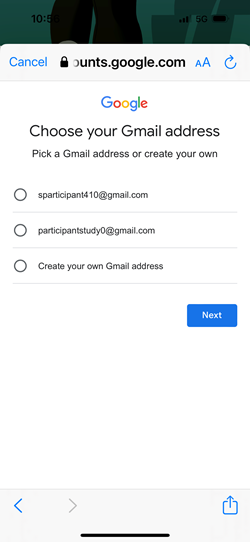 Tip: Use a naming format for all participants
In this example we select Firstname: "Study" and Last name "Participant 001."
6
Skip a phone number. Scroll to the bottom of the following screen to skip the verification step of adding a phone number.

Note: This should be available if you have not already created too many new accounts from this one device.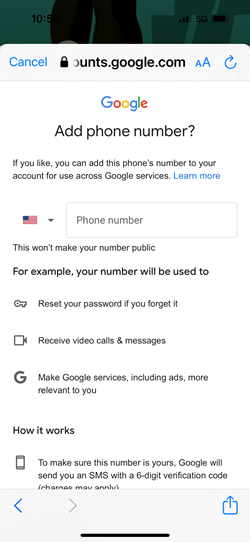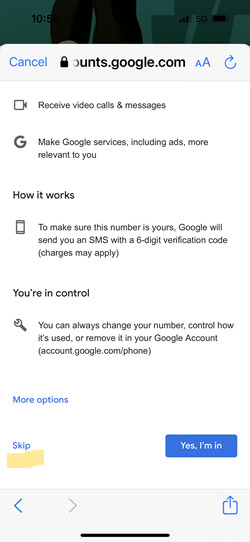 7
At this point you should be able to confirm using this new account. Agree to the terms of use and proceed through the usual Fitbit setup steps using the new profile.
Note: You will be asked again for some additional information to set up the Fitbit profile, as well as steps to set up / activate the Fitbit device.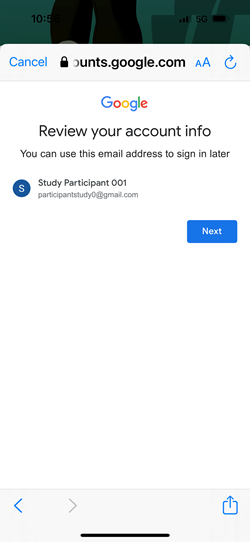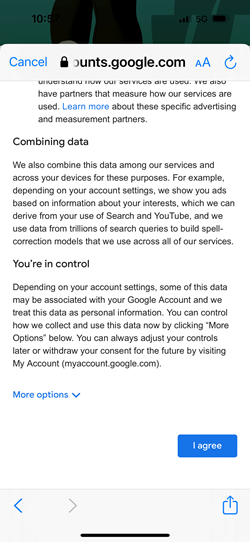 8
Warning:
At this point this account does not have any way to recover a lost or changed password. We recommend setting a study recovery email address for this profile.
You can now optionally set up a recovery email address in case a participant changes this password and/or it is lost.
Tap the top right corner to open the profile modal screen. Then select "Google Account"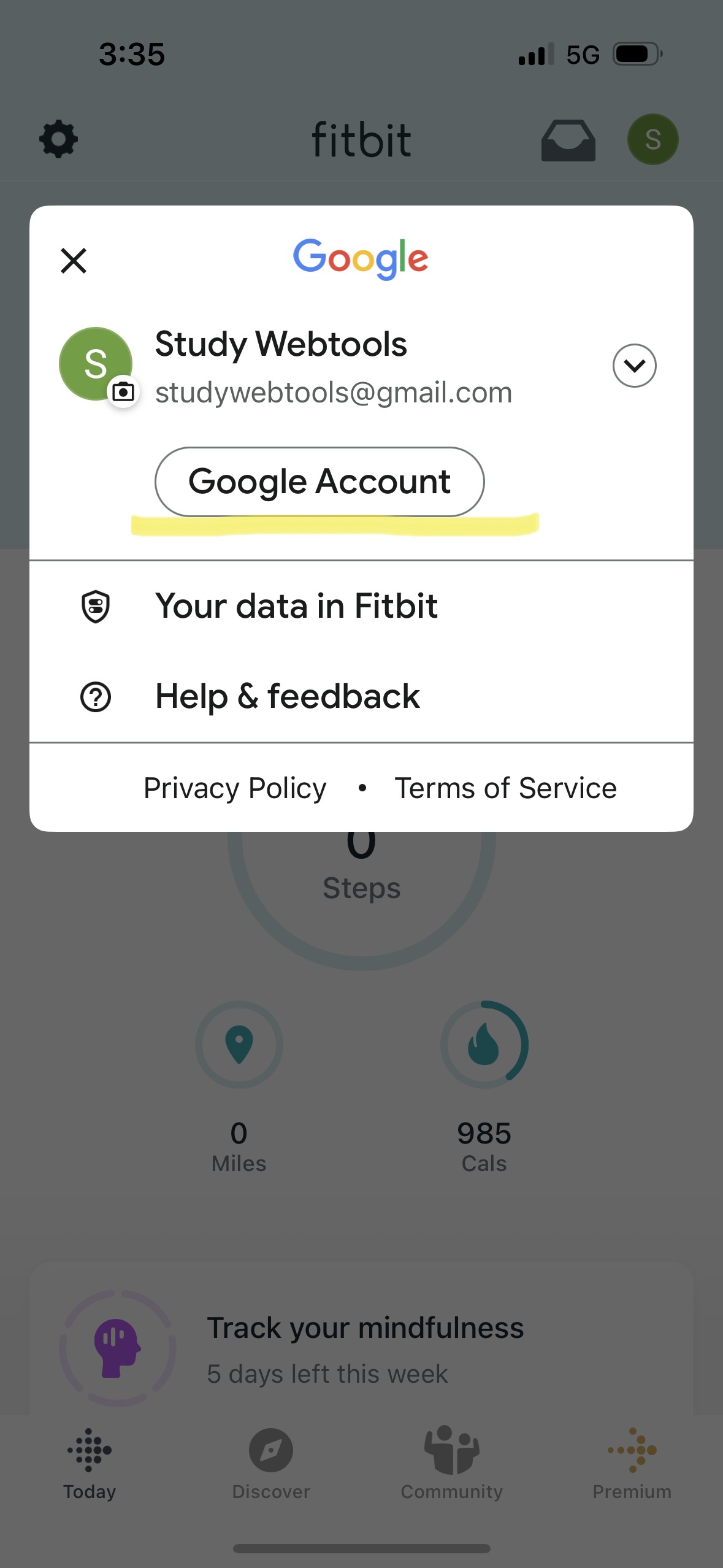 Next, select the "Security" tab.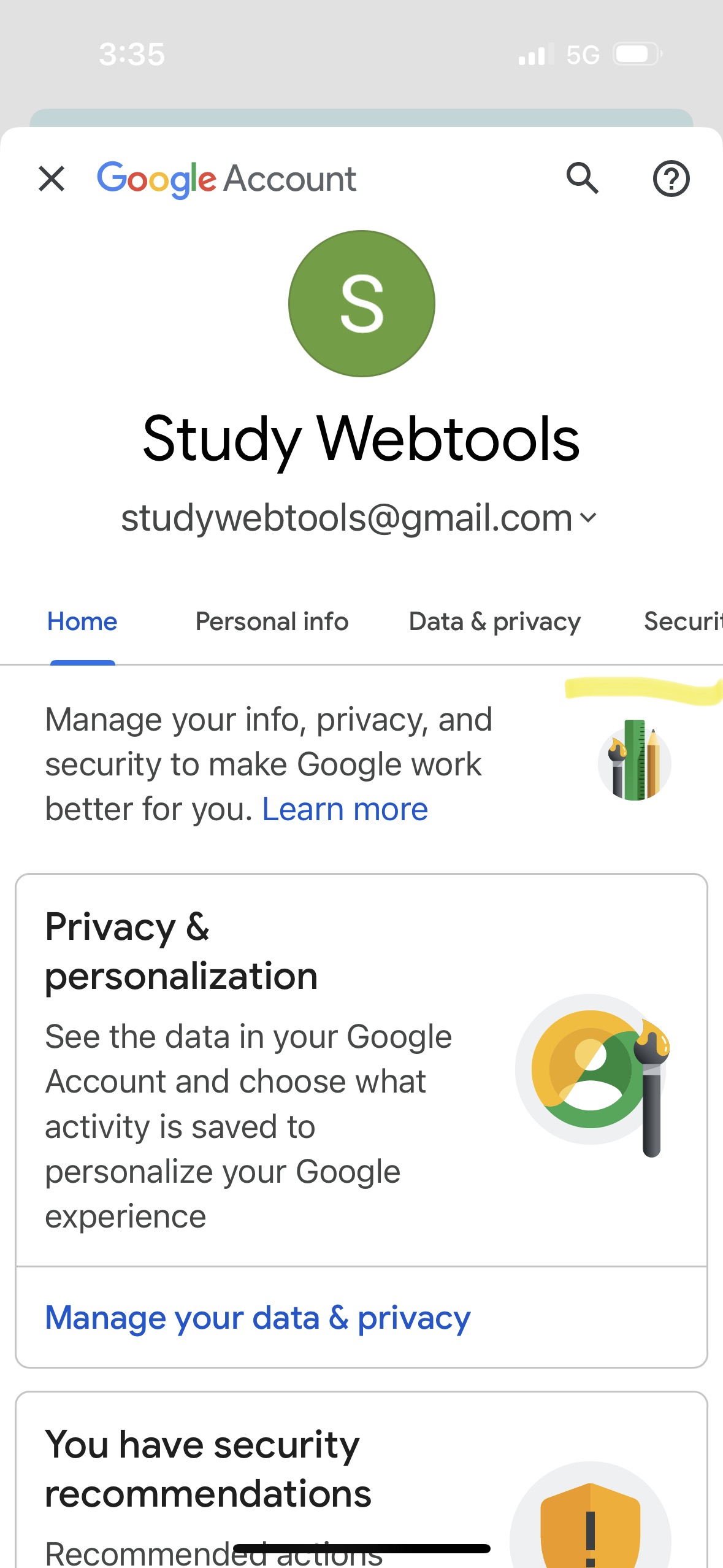 Scroll down and select "Recovery email"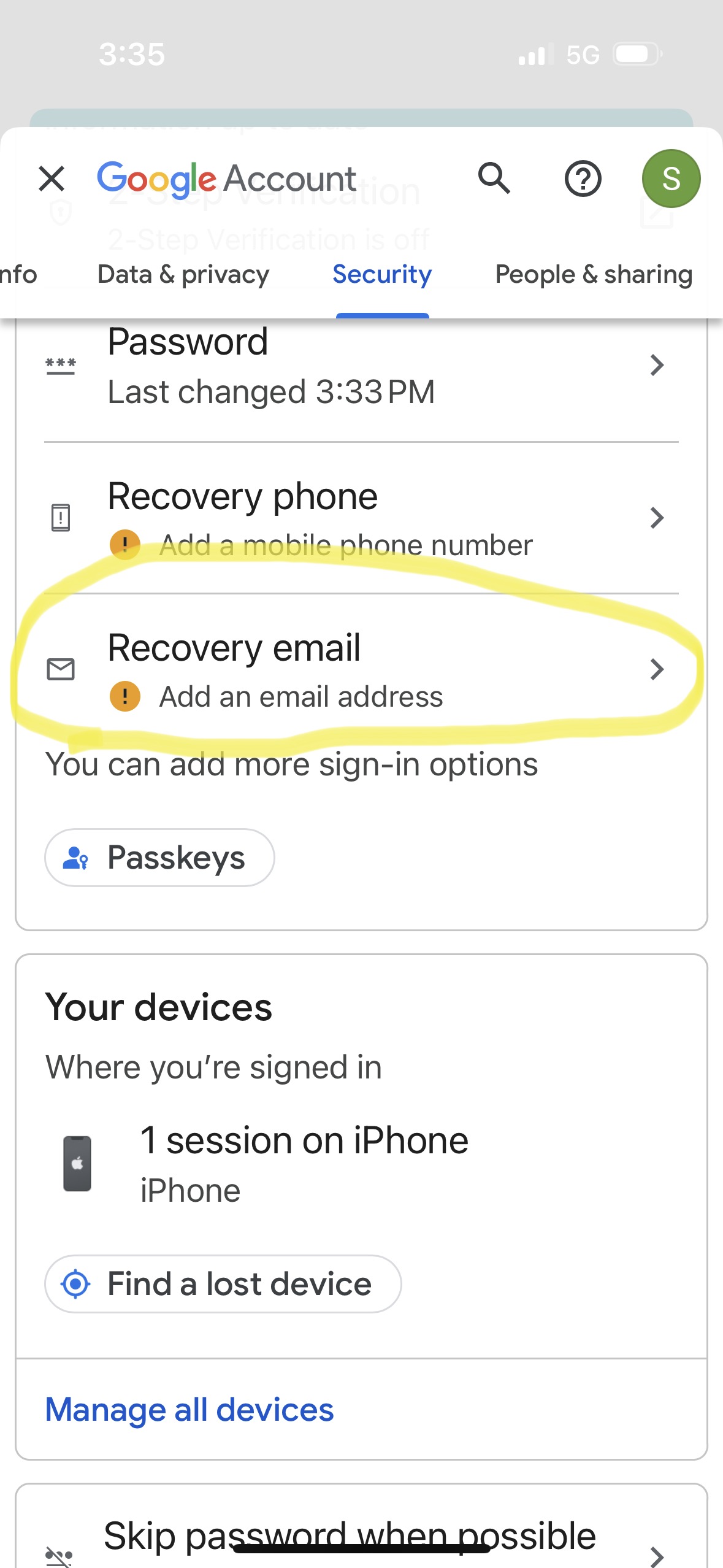 Tip:
You may be required to re-enter the password for this newly created Google account.
Specify the recovery email address. Google will send a 6 digit code to this email address. Input that code here to verify you have access to that email.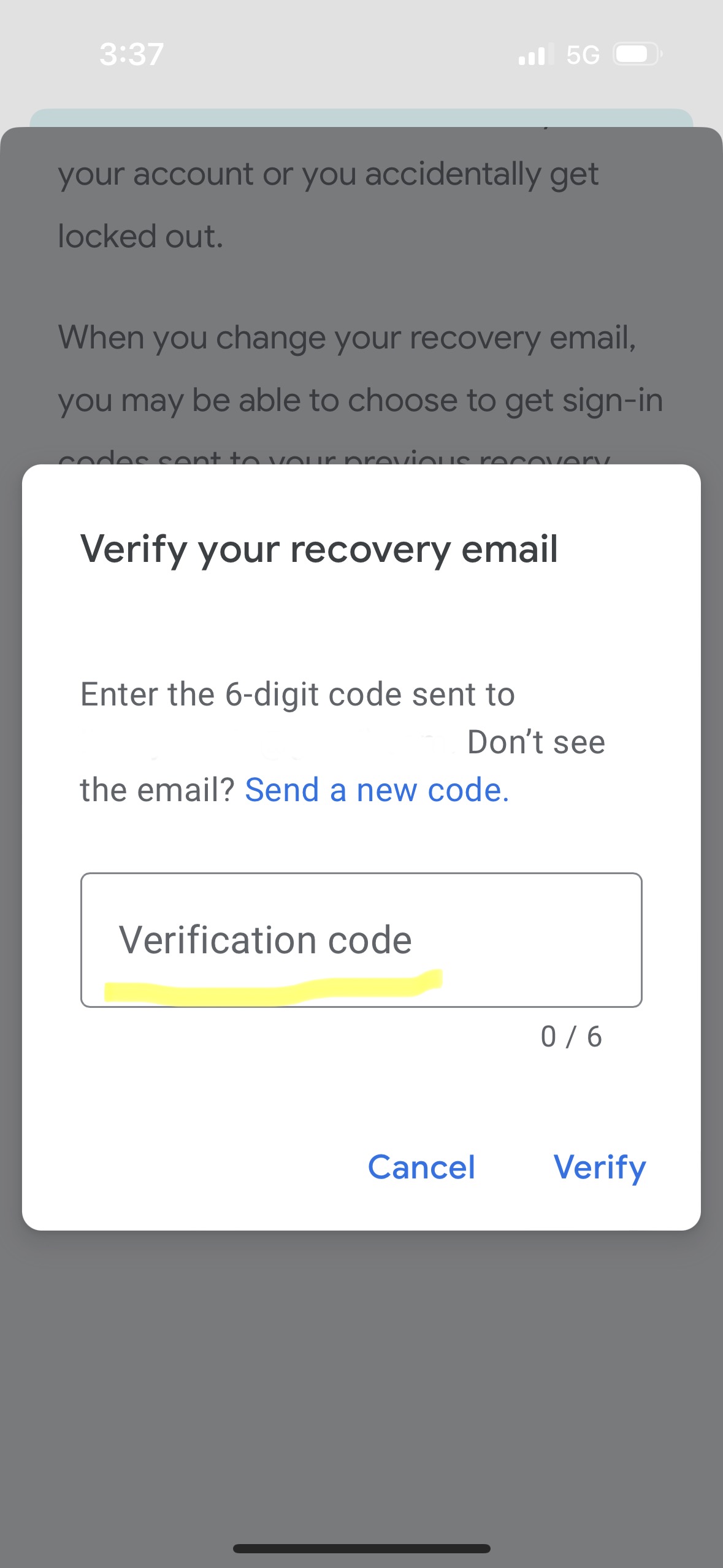 That's it! You should now see the email address listed on the Security under Recovery Email.
Questions? Email support@fitabase.com.