As you're setting up your team, you'll notice the option to receive notifications via email about your project. The types of notifications available to you will depend on which devices your participants are using. A Fitbit-based study will have different options, than a Garmin- or Dexcom-based study. Each notification outlines which participant has been affected and how to fix the problem. 
Here's what Fitbit notifications settings look like. You can access these at any time by navigating to Project Settings, then Team & Permissions, then clicking the three dots to the right of any of your team members' names and choose Edit.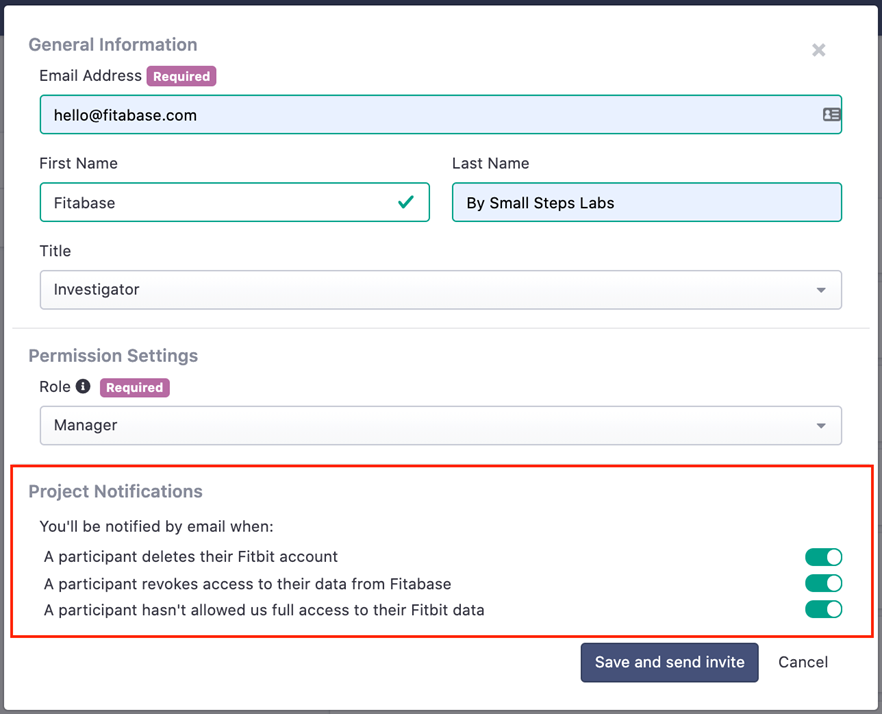 If your permissions settings are set to Owner, you will not be able to opt out of receiving notifications since you're considered a main contact for the project. If you'd like to have the option of which notifications you'd like to receive, you can change your permission settings to Manager. You'll still have the same capabilities, but with the option to alter notifications.