Data security is extremely important to us at Fitabase. While we keep all our systems under strict lock-and-key, you may want to add a layer of security on your side with two-factor authentication. 
To turn this on, you can log into your Fitabase account and hover over the top right corner of the page. There, you'll see "My Profile."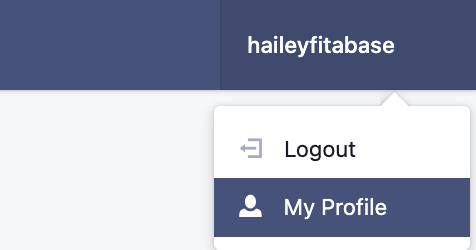 Clicking this will take you to a page that will walk you through turning on or off two-factor authentication. 
To begin the process of turning on 2FA, click "Enable." 

From there, you'll select a mode of authorization. Either email or phone number.



Input either your phone number or your email address. You'll want to make extra sure that your phone number is correct and that you have access to the device associated with that number. 
If you're using email, make sure you have access to that email address. 
Note: If you already have a phone number saved in Fitabase, you won't see the phone number input step. 

Check either your text messages or your emails for a code from Fitabase. 
This code is special to you and you have five chances to get it right on this page. We will never ask for this code.

Congratulations! You've set up two-factor authentication. 
If you enter the code incorrectly five times, you will not see this message and instead will be asked to go through the process again or email us for help.